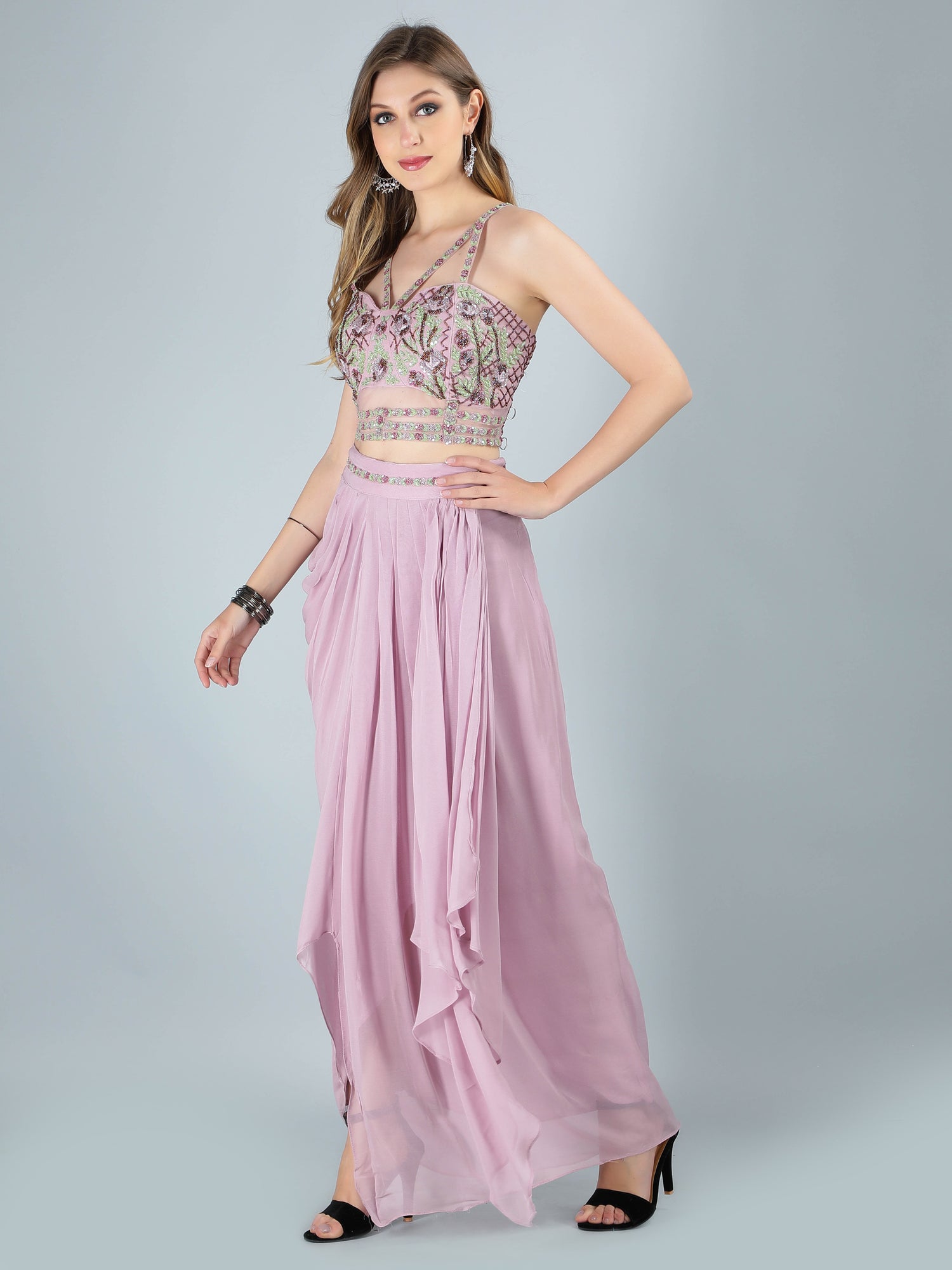 Buy Indo- Western Online
The festive season is among us, and as much as we adore it, we all want to keep our festive clothes elegant yet a little indo western this year. And to accomplish so, one must be at ease and performing at their best. Online shopping is easy and safe, where you get a wide variety to choose from. In the past, we've provided you with a variety of wardrobe options that featured intricate pattern work and vivid colours to create a statement. And we all enjoy dressing up. However, we are seeing a shift in our customers' preferences this year. Simple, fashionable clothing that allows your skin to breathe is ideal for the season, allowing you to have a glamorous time with less effort. 
What is a Indo-western?
Fusion wear can be traced back to the period of colonization when India was colonized by the British empire. Fusion wear is also gaining popularity overseas, with fashion companies in Dubai, UAE, Qatar, and Saudi Arabia steadily expanding their customer base all over the world.
We've also seen the use of ethnic embroidery such as Phulkari from Punjab and mirror work from Rajasthan embedded in western-style garments. More elaborate work features styles like Meenakari, Kundan, Resham, and Zardozi.
Fusion wear is a statement to stand out from the crowd and influencers have successfully played their part in integrating Indo-Western fashion into global societies.
Buying Indo-Western Online
Fashion is a fast-paced and diverse industry, generating a global annual revenue of $2.5 trillion. Although the pandemic reduced this income by about 30 percent in 2020, it is estimated to recover and regain a positive growth of two to four percent in 2021.
Globalization has allowed for the recognition and integration of fashion cultures around the globe. One such amalgamation is Indo-Western fashion—the fusion of Western and Indian fashion.
When shopping for Indo-western online, here are the various types of salwar suits available in the market:
Currently, fusion lehengas with Indo-Western styles and contemporary cuts are in trend. Ruffled and asymmetrical hemlines are in vogue as are lehengas with capes. The dhoti-style lehenga and those with statement jackets are also popular. Pastel shades are extremely trendy this season with floral and geometric embroideries or abstract prints.
When you shop at Laalzari, you will be able to access all of these styles of Laalzari and more.
How to buy Indo-Western online:
When you look for an Indo- Western online, there are several factors that you need to consider.
Starting with whether you want a formal, occasion-based Indo-Western or one that you will wear on the regular, choosing the right type of Indo-Western is essential. Then you can select the color of the salwar suit, the structure or cut, the embroidery on it, and more.
Finding the right salwar kameez design that suits your body type and coloring is important. At Laalzari, we offer unstitched salwar suits for those who might not fit standard measurements and want the freedom to customize the salwar to their liking.
Are you partial to zari work, gota patti, or multi-coloured thread embroidery? Do you love the shimmery effects of cut dana or mirrorwork? While this comes down to personal style, finding a lehenga that has work that suits and delights you will make you love your Indian lehenga choli for women even more.